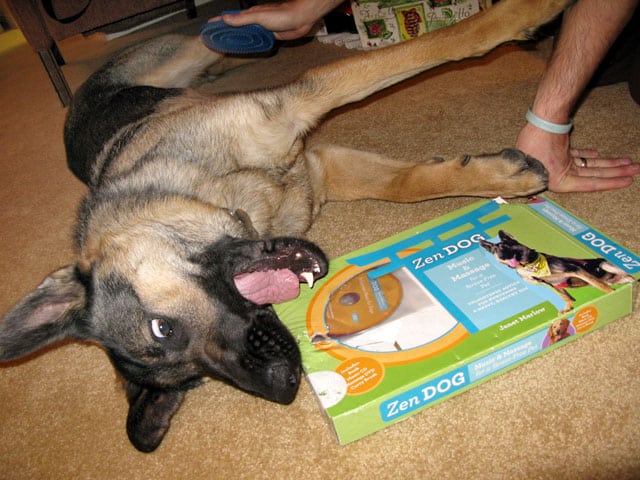 Wyatt Ray's bad boy reputation seems to be getting around. At Christmas, Codie Rae gave him a cool gift called "Zen Dog: Music & Massage for a Stress-Free Pet."
Zen Dog is a complete kit for helping your dog become calm, balanced. It can help make amputation surgery recovery easy too. And it can help you become more sensitive to your dog's harmonic needs. Learn more by visiting the Tripawds Downloads Blog for an interview with Janet Marlow, creator of the Zen Dog kit.
We've tried playing the CD for Wyatt, and it has helped on more than one hyperactive evening! As for the massage … well, we have a long way to go but we're hopeful that we can teach Wyatt the joys of doggie massage.
Here is a collection of doggie massage books and CDs that might help your Tripawd too:
Remember, all amazon.com purchases made here will help us here at Tripawds to continue providing resources, support and information to pawrents and their pups!