The Petite Tripawd Princess of Northern California, Shelby, recently wrote about the sadness and anger she is feeling over the loss of her pal Tri-Pug Maggie. Oh Shelby, we hear ya.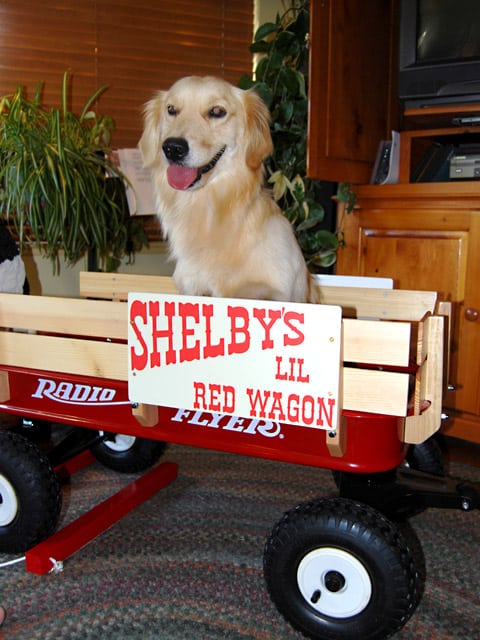 We know the NorCal Meetups won't be the same anymore, but we hope that you will continue rolling along in your Lil Red Wagon each month, leading the way for new Tripawds to join in on the monthly get-togethers.
The other day, we heard this song, and thought of you. We're pretty sure it'll help put a smile on your face again. There's so many different versions, we can't decide which one we like best.
Listen to these clips and let us know what y'all think! Here's a few of our favorites …
The Bob Wills and the Texas Playboys version
Here's how Asleep at the Wheel does it