If you have a senior Tripawd, we highly recommend picking up a copy of Good Old Dog: Expert Advice for Keeping Your Aging Dog Happy, Healthy, and Comfortable, to guide you through your dog's senior years.
Tripawds Reviews:
Good Old Dog: Expert Advice for Keeping Your Aging Dog Happy, Healthy, and Comfortable
By the Faculty of the Cummings School of Veterinary Medicine at Tufts University
Edited by Nicholas Dodman, BVMS with Lawrence Linder, MA
Tripawd pawrents are familiar with their dog's capabilities and physical limitations as a canine amputee. And while Tripawds can be as spunky as any four legged dog, as a Tripawd grows older, it's critical to be aware of the changes that will accompany your Tripawd's aging process. From arthritis to heart disease, you'll need to look out for conditions that may further compromise your Tripawd's ability to stay healthy and strong.
Good Old Dog is a great place to start.
Old Age is Not a Disease
Dr. Dodman's book provides in-depth information about the physiological changes a dog encounters during the aging process. In layman's terms, he explains many senior dog conditions such as dental issues, kidney disease and joint pain, urinary incontinence and cancer. You'll learn how they can be prevented and managed, and what current treatment drugs are showing promising results. The section on cancerous diseases, detection and management was especially enlightening.
Dodman also discusses why you shouldn't be afraid to allow your senior dog to undergo anesthesia for everything from dental cleanings to amputation surgery. As a highly trained veterinarian with a background in anesthesia, Dr. Dodman explains how modern surgery drugs can be custom tailored to an older dog's needs, making it safer than ever.
Paying Props to Tripawds
We especially appreciated Good Old Dog's spotlight on canine amputees:
"People are understandably concerned about a dog on three legs; there's a psychological component with amputation that's not present for most other surgeries we do. But what's very important to recognize is that the psychological component is completely the person's. While appearance is emotionally very weighted for many people, dogs don't care how they look; cosmetic and aesthetic considerations are non issues for our canine friends."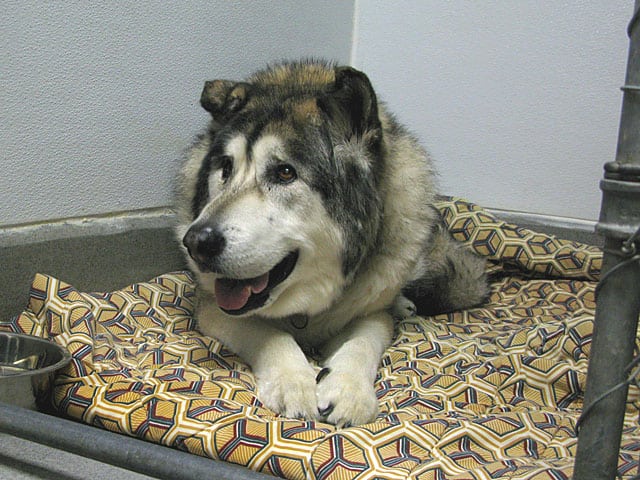 A chapter called "Changing the Environment to Suit the Dog," strategically addresses steps pawrents can take to make their senior dog's home life more enjoyable.
Tips such as being mindful about bringing a puppy into the house, introducing a new baby to a senior dog, and what to if an elderly relative comes to live with you and your pup.
Another section, "Staircases and Slippery Floors," discusses the importance of making subtle changes around your house to decrease the risk of injury by using ramps, harnesses, slings, raised feeders and baby gates when necessary.
"Undesirable as it may be for your decor, put down runners, even cheap rubber runners that go under rugs….Remember, you're not going to have your older pal forever. Interfering with the look of your home to keep him comfortable is a small sacrifice. You'll keep him safe, too. A dog who falls from lack of traction is more prone to injuring, or reinjuring, himself."
Of course, the emotional subject of making end of life decisions and subsequent grieving is also addressed with a compassionate and realistic tone.
Nixing the Nutrition Advice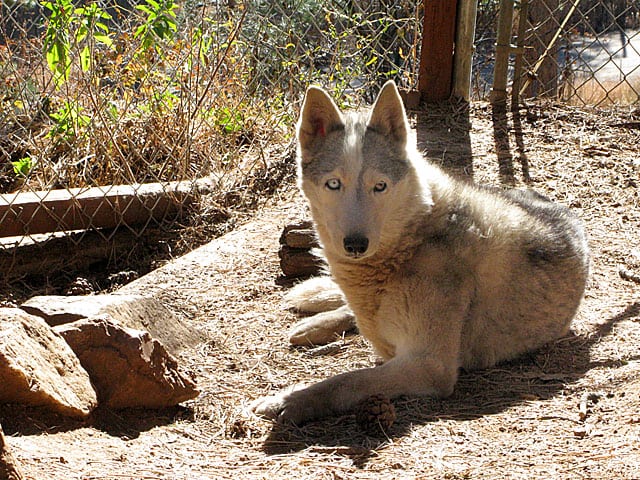 We learned so much from Good Old Dog. The only thing we were disappointed with was the chapter about nutrition, "How to Make Sure You're Choosing the Right Diet."
In this chapter, Dr. Dodman explains how to look for nutritional information on commercially prepared diets and addresses important subjects such as unfounded claims that dog food manufacturers make about their "senior dog" formulas.
And while this was valuable information, we respectfully disagree with Dr. Dodman's attitude toward mass-produced commercial kibble manufacturers. Reminiscent of fellow academics Marion Nestle and Malden C. Nesheim, authors of "How to Feed Your Pet Right," Dr. Dodman believes that current nutritional standards of companies like Purina, Iams and Eukanuba are total assurance that your dog is getting the ideal (and in our opinion, mythical) "complete and balanced" diet.
Dodman encourages pet pawrents to avoid feeding dogs anything except commercial kibble for their main meals, and says things like,
"We strongly advise you to buy your dog's food rather than prepare it…."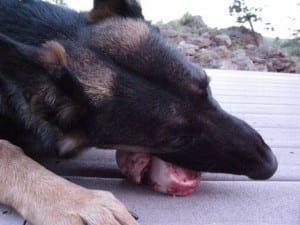 His overall advice is to stick with mainstream kibble companies. Which is sad to us, since these are the same companies who are known to cut corners and put our dog's health at risk for the sake of profit.
"New dog food manufacturers crop up literally every month, and while they might be very earnest about producing a quality dog food, they simply don't have the financial backing as start-ups or the years of research on dogs that a well-known company has. You want a dog food that was carefully formulated and fed to literally thousands of dogs before you offer it to yours."
It was disheartening to read that Dr. Dodman is yet another academic who fails to at least acknowledge the growing evidence of differences in health between a dog who has been fed Ol' Roy all his life, versus one who has been fed real, wholesome, human-grade foods. And it makes us wonder if his attitude (like many academics from veterinary schools) is a result of the incestuous influence that commercial pet food manufactuers have on veterinary schools and teaching hospitals like Tufts, where Dr. Dodman teaches.
But don't get us wrong; aside from the nutrition chapter, we really did enjoy Good Old Dog, and highly recommend it for your bookshelf.
You can learn more about Dodman and Good Old Dog, by listening to these interviews:
Fresh Air with Terry Gross: Helping Your Good Old Dog Navigate Aging
The Diane Rheem Show: Nicholas Dodman, "Good Old Dog."
Many thanks to Dr. Dodman and his publisher, Houghton Mifflin Harcourt, for sending us this review copy.