Truant Wave is the new solo EP by Fall Out Boy front man Patrick Stump.
Why is this a big deal for three legged dog lovers? Oh, only because the music video for Spotlight (Oh Nostalgia) that launched the EP's release features the one and only tripawd girldog extraordinaire, Miss Codie Rae!
Jerry wrote in detail about Wyatt's fun video shoot with Codie Rae in the recent Tripawds News blog post: From Oaktown to Hollywood, Codie Rae Leaps into Stardom. Check it out to see all the comments viewers are making about that "awesome three legged dog" in the video!
Download New Patrick Stump Solo Truant Wave EP
Now that Patrick's long awaited solo project has been officially released, you can download the song or the whole EP here:
Personally, we believe the Spotlight is an enlightening, heartwarming, uplifting tune which highlights the power we all have within to be our own spotlight. And what better way to illustrate that than with an inspawrational three legged dog?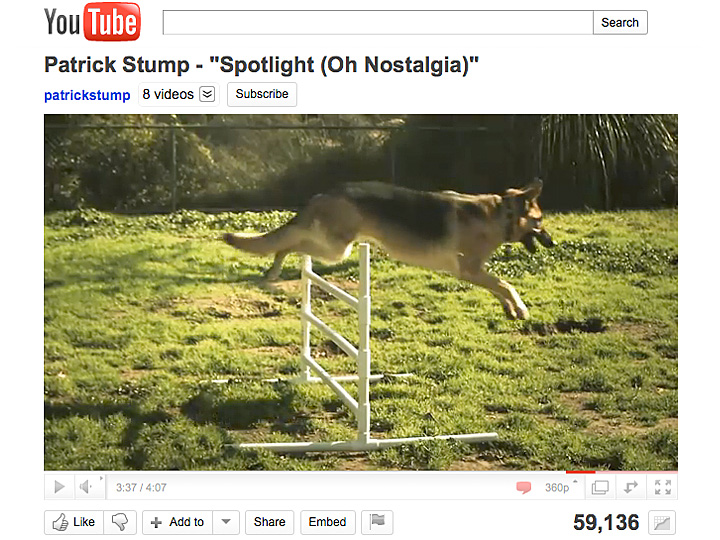 PATRICK STUMP LYRICS
"Spotlight (Oh Nostalgia)"

Every word's a new regret if you say it right, right
Every wound can be forgotten in the right light
Oh nostalgia, I don't need you anymore
'Cause the silent days are over and the beat is at my door

They might try to tell you how you can live your life
But don't, don't forget it's your right
To do whatever you like, you like, you like, you like…