The Love 2 Pet 2-in-1 Grooming Tool isn't made for Tripawds, but our Spokesdawg Wyatt Ray really wanted to tell you about this nifty de-shedding tool that keeps his German Shepherd coat looking great!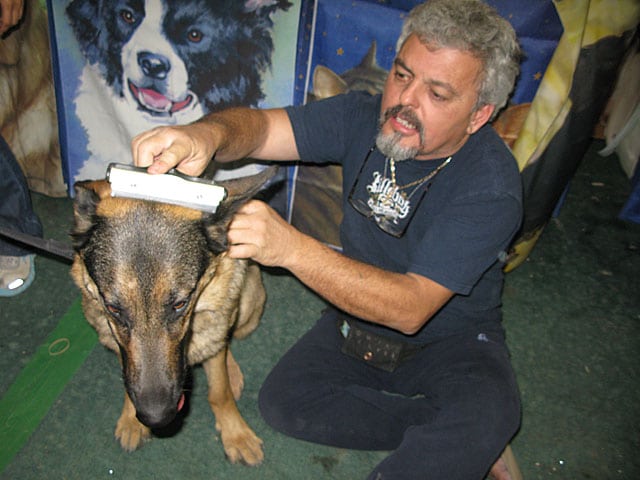 "So there I was at this big show place, when this crazy guy named Reverend Randy said "Hey, wait! Check this out!"
I stopped. This guy seriously needed some regulating.
He leaned over and then took out this THING. . . and all of a sudden my coat started falling out!
Mom and Dad said "ooooooh! and before I knew it, I was back at home and fur was flying!"

We de-shedded Wyatt and here's just a small sample of the miracle that the Love 2 Pet 2-in-1 Grooming Tool worked on our hairy kid: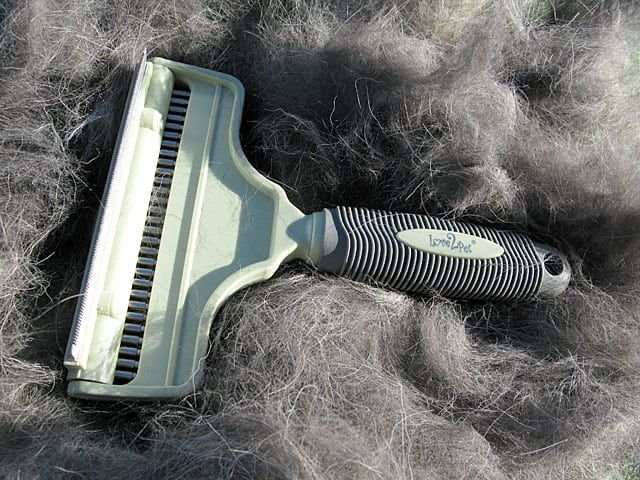 Fur flew everywhere as we ran it from head to tail.
See the fur? Trust us when we say there was a lot more undercoat and fur where that came from!
Of course it's not specifically for Tripawd dogs, we know that!
But here are a few reasons why we love the Love 2 Pet 2-in-1 Grooming Tool anyways:
The wide blade removed lots more hair than any other de-shedding tool.
The 2-in-1 de-shedding tool and rake would be awesome if Wyatt had longer hair
We only need to brush Wyatt a few times a month because it removes so much undercoat
The price!
Check it out on Amazon!