The book "Help Your Dog Fight Cancer: What Every Caretaker Should Know About Canine Cancer" is essential reading for any pet pawrent to learn about cancer prevention, diagnosis, treatment options, side effects, diet, supplements and at-home care.

Its author, Laurie Kaplan, is also founder of The Magic Bullet Fund, which helps financially distressed families in the U.S. cover the costs of cancer treatment.
On Thanksgiving Day you can help the Magic Bullet Fund continue to be there for pets and people, when you make a contribution of any size to the Magic Bullet Fund.
On Thanksgiving Day only, all gifts up to $1,000 will be matched by a generous donor to the Magic Bullet Fund, Lillian Vulin. Ms. Vullin is making the offer in honor of her dog Nikki, who is a cancer survivor.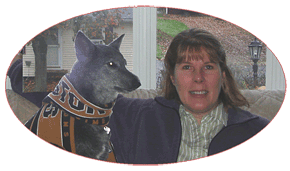 The Magic Bullet Fund helps people who have a dog with cancer but cannot afford treatment. They have helped 210 families provide treatment for their dogs, and you can help them increase that number.
Read about their work and all of the dogs they've helped at www.themagicbulletfund.org.