Do you know a child in early elementary school who would love a story about a Tripawd dog? If so, enter to win a copy of a new children book's book about a three-legged hero, Trouper.
Kids Learn the Importance of Adoption
Trouper is a kid-friendly story about a three-legged stray dog who roamed the streets with a mob of other homeless dogs until one fateful day this roving gang was rounded up and sent to an animal shelter.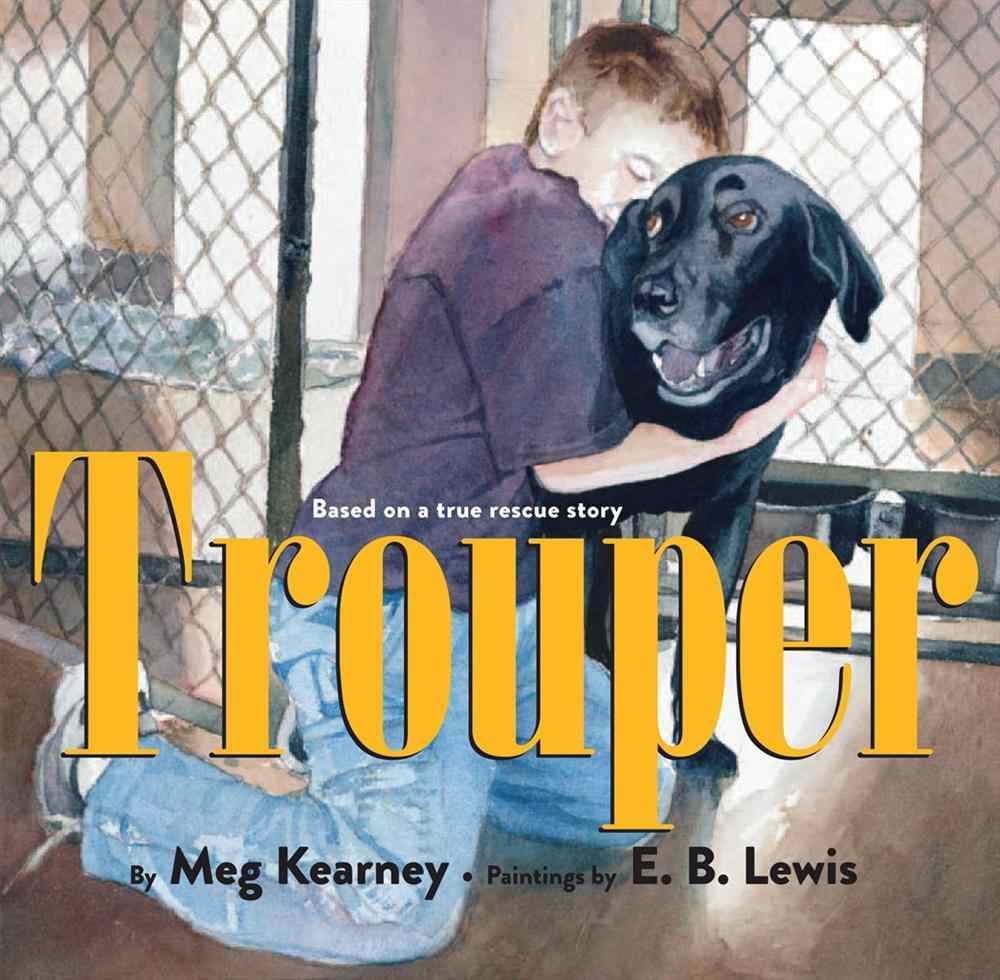 Written by Meg Kearney and beautifully illustrated by E.B. Lewis, children learn how Trouper finally meets the right boy who instantly knows this three-legged mutt is going to be his best friend. This book will touch the heart of everyone who reads it but especially those of us who know the special joys of having a three-legged animal in the family. Read our complete review here in the Tripawds Amazon Blog.
Win a Copy of Trouper
You can WIN this adorable book just by telling us a little something about the dog, cat or other animal who left a pawsitive impression on you when you were a young child.
This contest runs from today until next Friday, January 17 at 11:59 pm Pacific time. Previous winners of Tripawds contests within the past 60 days are not eligible for entry.

Thanks for shopping through this blog for all of your Amazon purchases! A portion of your purchases help to keep the Tripawds community online.