Read any helpful books about Tripawds lately? Well, Angel Leo's Mom Sherry did, and she was kind enough to share her thoughts about the book "Without Regret: A Handbook for Owners of Canine Amputees."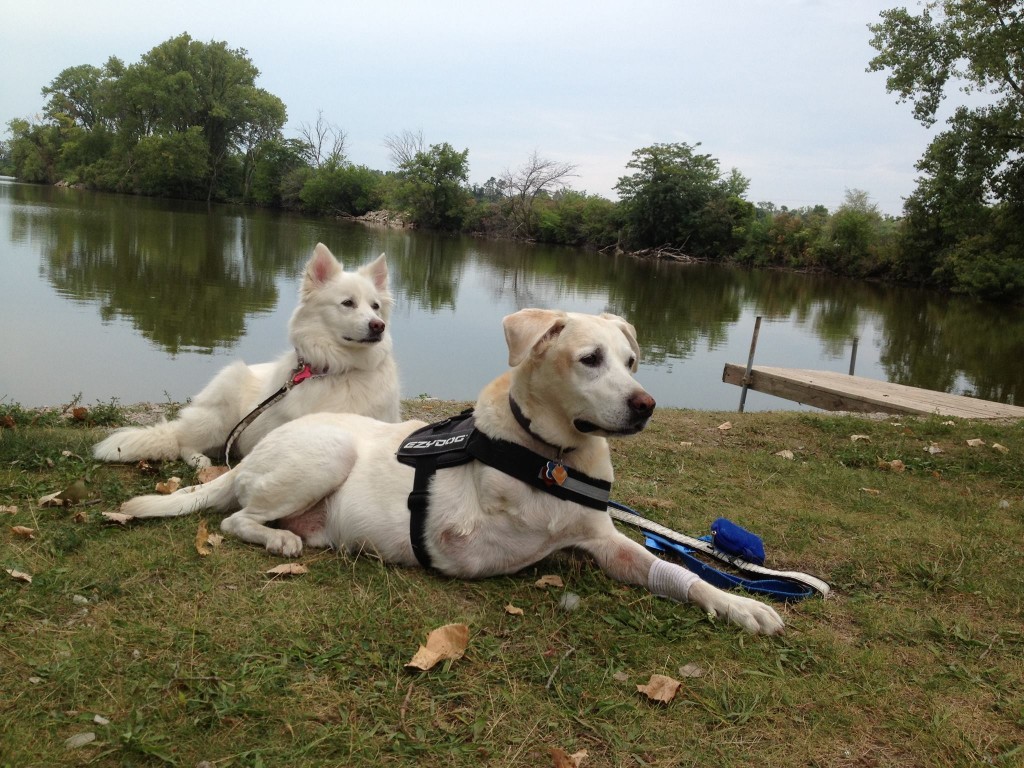 Without Regret: A Review by Sherry Mauritzen
"Without Regret" was very helpful to us when our 10 year old yellow lab (Leo, pictured above) was first diagnosed with Osteosarcoma in his front right leg.

This book was easy to read providing information to guide us through our experience and also providing comfort in knowing we weren't the only ones. It is written to provide information to those that are going through with a canine who has been diagnosed with cancer and needing to have a leg amputated.
The first part deals with history and reasons why dogs have an amputation done. Then it talks about all the different kinds of cancers and what to expect and how to handle certain situations. It also discusses:
What questions to ask your vet not only on your behalf but in the well being of your canine.
Going through the steps of being diagnosed, what to do next and what to expect pre and post surgery.
I also found it very helpful in describing different scenarios and how to deal with them.
The book also explains how to make your home safer for your Tripawd and making him/her comfortable and safe as can be. It also covers continued healthcare, nutrition, exercise and environmental needs, all which are important in caring for your canine.
Starting from the beginning to when we have to say goodbye, this book does a great job of explaining the journey you will go through in caring for your canine amputee and providing many resources of support.
I highly recommend "Without Regret" to everyone who has a canine that was diagnosed with cancer.
Do you have a Tripawd-centric book that you want to share with the community? Contact us today to find out how you can submit a guest blog post!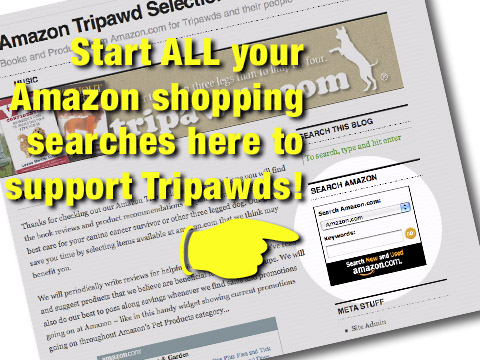 Did you know you can help keep the Tripawds community online every time you shop at Amazon? Start your search using the the box at top right of this blog, or click on any of the links here and start shopping. It won't cost you anything extra and every little bit helps us maintain the free Tripawds Blogs and Discussion Forums.