Every year hundreds of new healthy, organic, grain-free, all-natural and holistic pet products for dogs and cats are introduced to pet parents.
With so many to choose from, it can make your head spin! Thankfully at this year's Blog Paws Social Media Conference we got educated on some of the best healthy pet products currently available. Here is part 1 of a 2 part series about pawesome new foods, supplements and more that can help your dogs and cats live healthier, happier lives.
WellyTails blends evidence based ingredients to make natural holistic pet dietary supplements that help keep cats and dogs in excellent health, active and living long natural lives. Their tasty dust-free powder supplements can be sprinkled on dry over your pet's food or made into an irresistible gravy.
WellyTails can effectively prevent pets from suffering from the following common conditions:
Dry itchy skin and dull shedding coat problems
Cartilage, hip and joint degeneration, joint pain and limited mobility problems
Digestive problems, bloating, bad breath, foul smelling flatulence and feces
Premature aging
Cancers
WellyTails has a full product line for cats and dogs that includes a Digestion and Immunity Supplement, and a Vitality Cat Rx Nutritional Supplement for Mature Kitties, among many others.
Tripawds Spokedog Wyatt Ray is now using the WellyTails Dog Rx Cartilage Hip and Joint Supplement. We expect that in about 3-6 weeks we'll see a noticeable improvement in his ability to bounce back after extended play and exercise sessions. We'll keep you posted.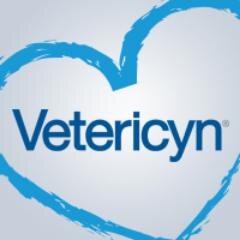 Vetericyn has a full line of animal wound and skin care products for dogs, cats, livestock and exotics. These wound care products are safe, effective and easy to use on whatever wound or irritation animals may encounter.
Vetericyn All Animal Wound & Skin Care
Vetericyn is steroid-free, antibiotic-free and non-toxic product that's safe even for puppies and can be used for wounds caused by cuts, burns, post-op sites, hot spots and more. It won't sting, harm healthy tissue and doesn't require rinsing. Recommended by veterinarians and pet parents alike.
This year at Blog Paws, our Wyatt went crazy over Jones Natural Chews Bare Bones!
These tough beef bones stood up to his powerful German Shepherd jaws. Since they don't have meat or flavorings, Wyatt's sensitive stomach wasn't bothered by them. He's still working on the same one he got at Blog Paws!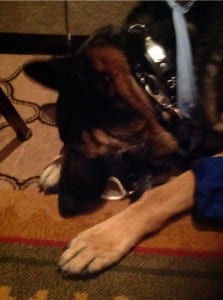 With over 15 decades of experience in the meat packing business, Jones Natural Chews are baked to ensure the highest quality and best flavor, with stringent temperature control to kill bacteria. Learn more about the Jones Family that started it all and check out their wide variety of bare and flavored beef, chicken, lamb, pork, rabbit and venison bones and chews, all made in the USA!
Last but not least, we had a great re-introduction to The Honest Kitchen's ever-growing line of human grade dehydrated foods, treats and supplements for dogs and cats. Wyatt says he wants to be employed as a taster in their kitchen!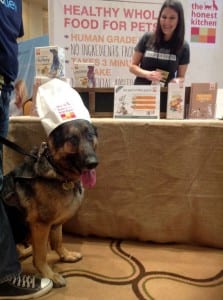 As long-time fans it's great to see more new healthy, wholesome products that the Honest Kitchen has cooked up, including:
Grain-Free Smittens
Smittens™ are made from pure, wild, line-caught Haddock from the pristine waters off the coast of Iceland. They're high-protein, low-fat and low-carb with just 1.1 calorie per treat. Smittens are delicious and perfectly aromatic, with a texture cats love – not too hard with just the right amount of crunch!
See for yourself why Honest Kitchen consistently wins awards for their outstanding food that's sourced directly from the human food chain — not from rendering plants!
Stay tuned for Part 2 of the best new healthy, organic, grain-free, all-natural and holistic pet food, treats, chews and more for dogs and cats!