We discovered this little gem at Blog Paws earlier this year and wanted to share it with you.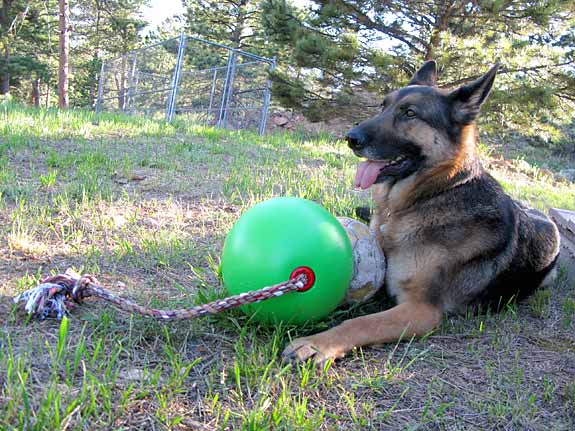 "Tuggo is an indestructible weighted ball toy that dogs just can't resist. A sturdy rope runs right through the middle. Knots at either end make it perfect for one dog or two. The leak-proof recessed screw plug lets you add as much water or sand to the ball as you like.
Go ahead, experiment. You'll quickly find the perfect amount of resistance to drive your dog crazy with joy.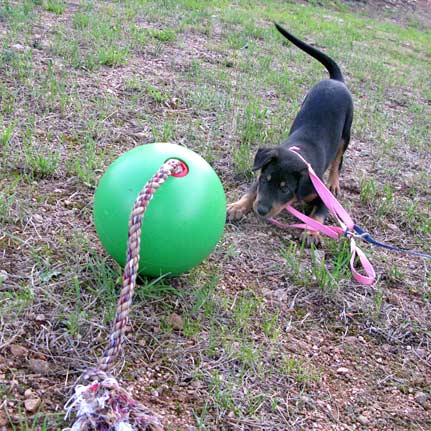 Exercise is essential to keep your dog happy and healthy. Both the sloshing sound and weight resistance of our unique creation hold a dog's attention way longer than conventional toys. Often the fun goes on for hours nonstop!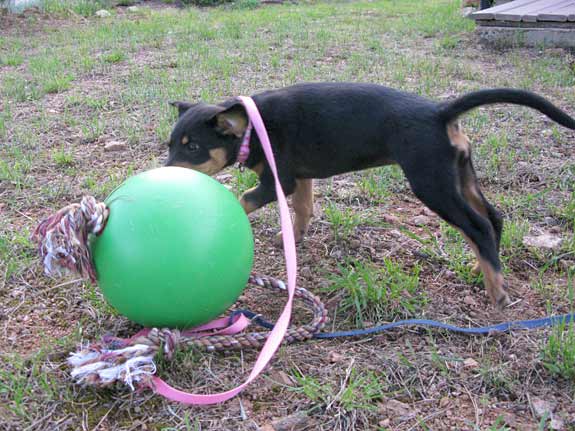 10″ Tuggo holds up to 18 pounds of water. Perfect for any dog over 40 pounds.
7″ Tuggo Mini holds up to 6 pounds of water. Perfect for dogs up to 40 pounds.
Thanks for making all of your Amazon purchases through this Tripawds blog. Whenever you click on a link and go to Amazon, anything you buy, from movies to dog toys, helps keep the Tripawds Nation going through a small commission on every sale. Thank you!