When your dog loses a leg, they must re-learn different normal activities, like walking and balancing. Plus, front leg Tripawds have an extra challenge that rear leg Tripawds do not: chewing on bones and toys.
When Tripawds Founder Jerry lost his front left leg, we thought he'd never chew on bones again. Without two paws, how could he hold anything? But it didn't take long for him to show us that our fears were unnecessary.
"Look Ma, One Paw!"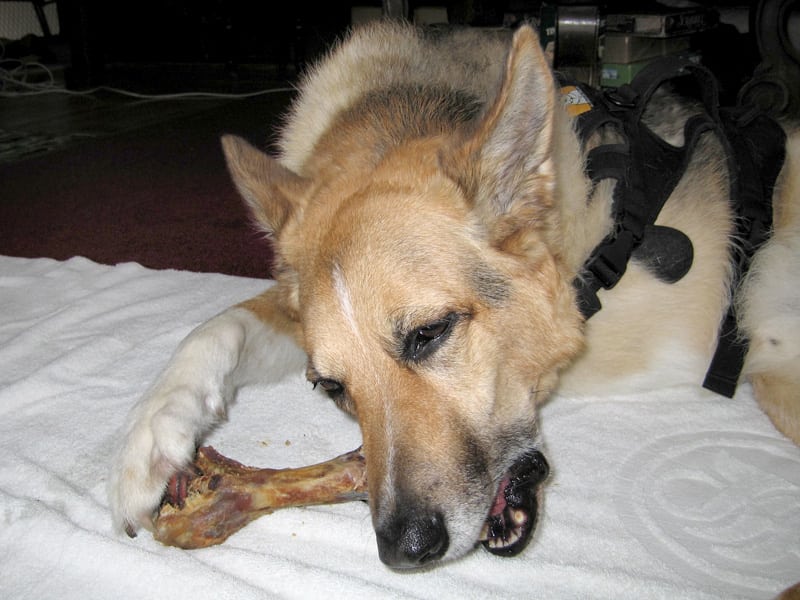 As determined as he was to enjoy his bones, it wasn't an easy position for him. Too bad the Benebone wasn't invented yet!
Meet the Benebone Wishbone Chew Toy
Benebone Wishbone Chew Toy is a meat-flavored dog chew that will please dogs for hours. It's got an ergonomic design that's friendly to all dogs, Tripawd or not.
The company says "We painstakingly designed Benebone with dogs in mind. Benebones are curved to allow dogs to pop-up one end and get a satisfying chew going. It has deep grooves which allow pups to get a good bite, and increased surface area for improved scent and flavor. Our shape is so special, it's patented!"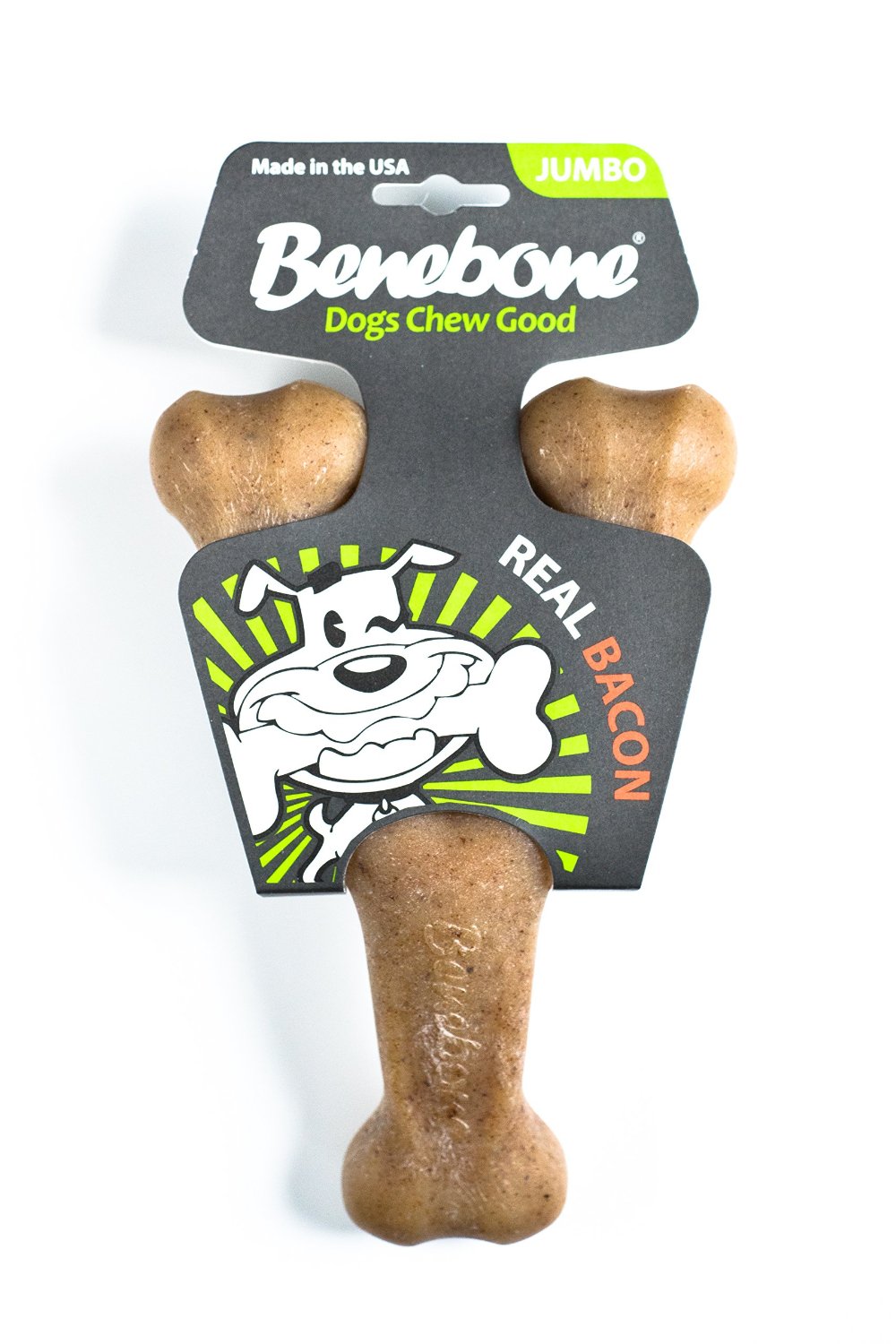 Benebones are flavored with 100% real bacon or chicken. The only ingredients are Nylon and Bacon (or Chicken) and every Benebone is proudly Made in the U.S.A.
What's even better? Benebone supports canine welfare, in particular dog shelters throughout the USA.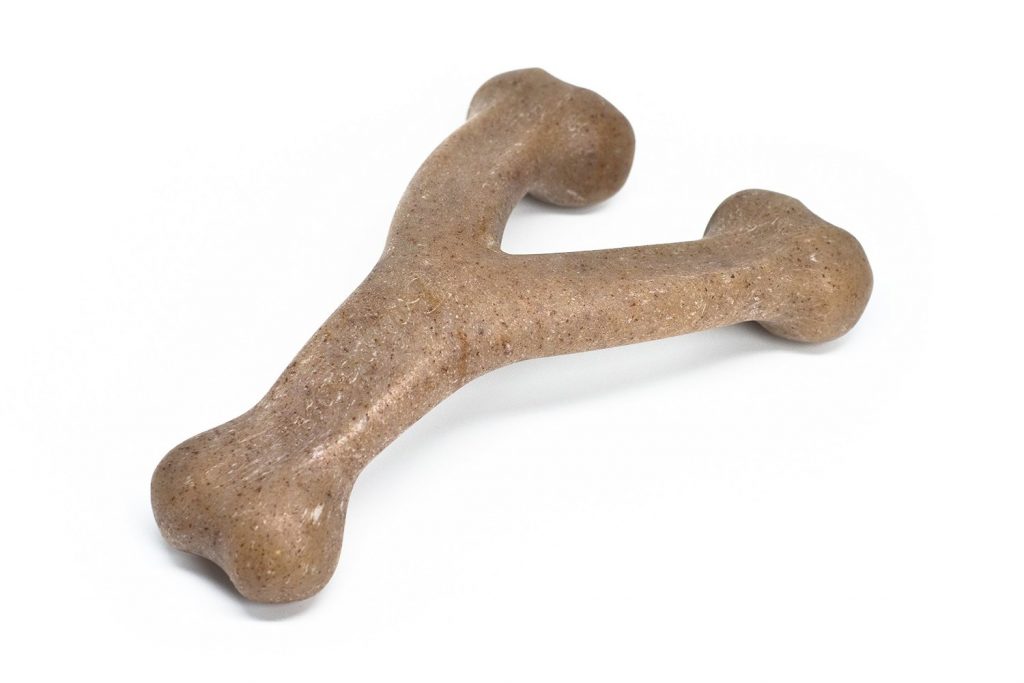 Benebone is Tripawd-Tested
Tripawd mom Amy Franklin recently told us:
"If you have a "front" Tripawd, this Y-shaped bone will be your pup's new favorite. We discovered this yesterday & Hop Along Prancy Pants absolutely loves it. She can hold it in place, unlike other "normal" bones. Bones are tricky!"
Real Meat Flavors: Bacon or Chicken!

Also comes in a Peanut Butter Flavor too.

Patented Design makes it easy to grab a bite

Made in the USA
NOTE: Product should be whole and intact at all times. Replace at first sign of reasonable wear, such as deep teeth marks, cracks, or any sign of breaking apart. *Made in a facility that may also be in contact with nuts. As a precaution, do not introduce to a household with a nut allergy of any kind.*
A portion of every purchase helps support the Tripawds Nation! Thanks for shopping through our Amazon links.