Home cooking for pets doesn't have to be complicated or hard as the book "Dinner PAWsible: A Cookbook of Nutritious, Homemade Meals for Cats and Dogs" shows.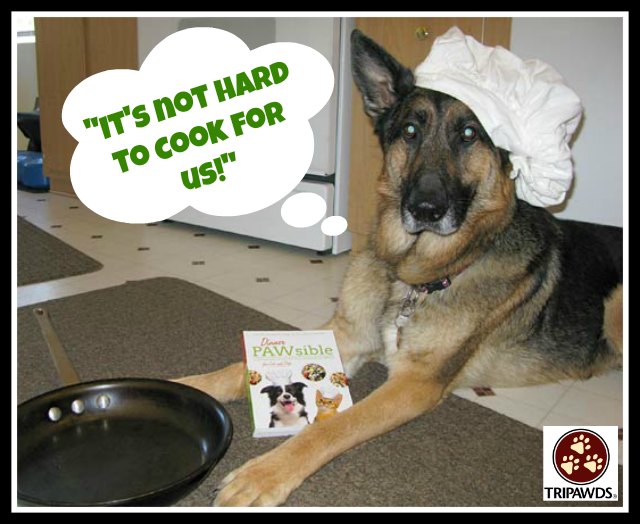 Brought to you by Susan Thixton, founder of TruthaboutPetFood.com and Dr. Cathy Alinovi, a holistic veterinarian and owner of Hoofstock Veterinary Clinic in New York, Dinner PAWsible is a collection of more than fifty cat and dog food recipes that will teach you how to whip up a fresh, balanced meal for your hungry critters.
We love the trustworthiness of this book because it's written by a veterinarian certified in food therapy (Alinovi) and an advocate for pet food safety (Thixton), so you know you're getting reputable nutrition information for pets. In addition, their recipes are also based on the National Research Council requirements for dogs and cats.
What You'll Learn
Pet nutrition basics, including the nutritional value of all ingredients in the recipes.
How to cook in bulk.
Price comparisons of each recipe versus commercial pet food.
And great recipes you'll want to eat yourself like:
Chicken, Vegetables & Rice Casserole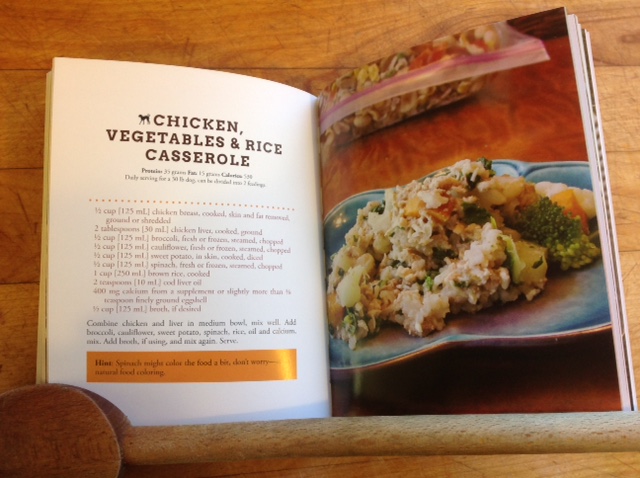 Recipes for pets with special health needs are also included, like a Liver Detox Diet and this Cancer Diet:
Dinner Pawsible Cancer Diet
2 cups (500 mL) beef, pork or turkey, freshly ground or chopped
1 cup (250 mL) leavy vegetables (kale, spinach, collards), fresh, diced
1/2 cup (125 mL) raw goat's milk or plain yogurt
1/4 cup (60 mL) mushrooms, diced
1 egg, raw
1/2 apple, diced
1/2 carrot, shredded
1 clove garlic, minced
Combine all ingredients, it will be like making meatloaf. Store in fridge. Make fresh daily as this mixture can spoil quickly.
Learn tips on preparing recipes in bulk.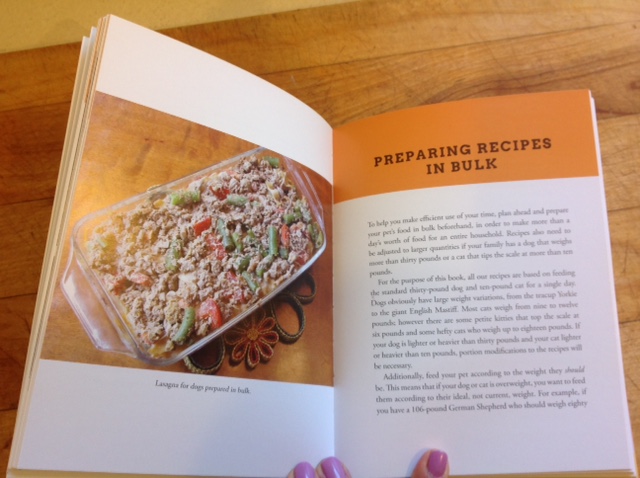 The recipes are so tasty that you'll want to eat them yourself. And isn't that the goal? To give our pets the real, whole, fresh foods that we put on our own tables? We give Dinner PAWsible 3-paws up, and we know you will too!
Thanks for buying this book and making all of your Amazon purchases through the Tripawds Amazon blog! A small portion of each sale goes toward helping to keep this community online.