All Tripawds need pain relief at some point. The loss of that "spare" limb causes a Tripawd dog or cat's body to compensate for the imbalance with an altered gait. The "hop" means that your Tripawd's muscles are used in ways they weren't meant to be used. Soreness, aches and pains are the result. The good news is that if you have fingers, acupressure is another tool that you can use to provide pain relief.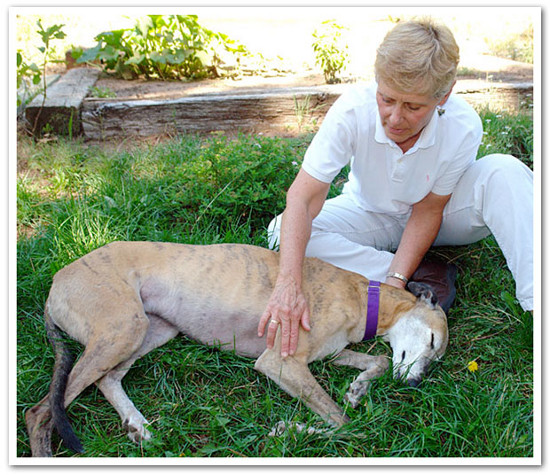 With firm and gentle finger pressure you can help your Tripawd enjoy a more comfortable life. The experts at Animal Connection say that acupressure can:
Relieve pain
Increase circulation and energy
Give a boost to the immune system
Calm nervousness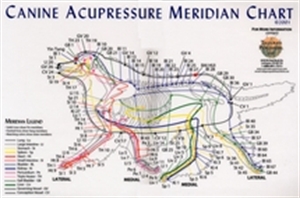 According to Acupressure.com, the official website for acupressure, here's how this ancient Chinese treatment works:
Acupuncture & Acupressure use the same pressure points and meridians, but Acupuncture employs needles, while Acupressure uses gentle to firm finger pressure. When these acupressure points are stimulated, they release muscular tension, promote circulation of blood, and enhance the body's life force energy to aid healing.
Learn How to Give Your Tripawd Acupressure
These acupuressure for cats and dogs books by experts Amy Snow and Nancy Zidonis will help you get started.
Acu-Dog is a 188 page, 4-Color book that's the Ultimate "How To" Canine Acupressure instruction book. It's filled with helpful charts and clear photos featuring detailed discussion of:
Traditional Chinese Medicine concepts
Assessment
Session protocol
Hands-on techniques
32 Canine Health & Behavioral Acupressure Sessions
Acu-Dog makes ancient Chinese healing accessible for people who love and care for dogs. This canine acupressure book offers a highly substantive resource for learning thousands of years of evidence-based knowledge and tough theray techniques. Because dogs give us so much, it is an honor to take time to give back to them through acupressure. This book provides an opportunity for you to study and learn how to communicate your love and caring. Your dog will undersatnd your intentions, I promise.
–Linda Tellington-Jones – founder of Tellington TTouch

Acu-Dog is written by Amy Snow,  the co-founder of Tallgrass Animal Acupressure Institute and co-author of three animal acupressure texts, DVDs, and meridian charts. Her co-author is Nancy Zidonis. She has studied Traditional Chinese Medicine, equine homeopathy, and essential oils. She is the Director of Programs for Tallgrass and teaches worldwide.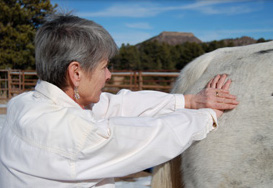 Acu-Cat is your step-by-step book to learning the secrets of the ancient Chinese medicine wisdom. This is the most detailed book ever written for feline acupressure. There is no other book like that is specifically to keeping your young and senior cats healthy. The book is filled with photos and charts for you to learn how to offer your cats the best of health.
Acu-Cat is perrrfect for cat owners who love their cats, healthcare providers, and all animal enthusiasts. It is a unique how-to text includes:
History of Domesticated Cats
Chinese Medicine Concepts Underlying Feline Acupressure
Step-by Step Application of Chinese Medicine
Two Comprehensive Acupressure Session Protocols
Hands-On Techniques
30+ Specific Feline Health & Behavioral Acupressure Sessions!
This work is a contribution to the necessary turnaround in our thinking about our reactions toward animals. It is indeed a welcome and much needed addition to the growing library of useful tests and manuals on companion animal care and health maintenance. Additionally, there is a benefit for those who discover the power of healing touch. It is something we can all give, refine, and facilitate our own healing –Dr Michael W. Fox, Veterinarian
For more information about acupressure for dogs and cats visit the Tallgrass Insitute website. You'll find everything you need to know about how to get started. The Tallgrass Institute even has smart phone apps to help you find acupuressure points on dogs!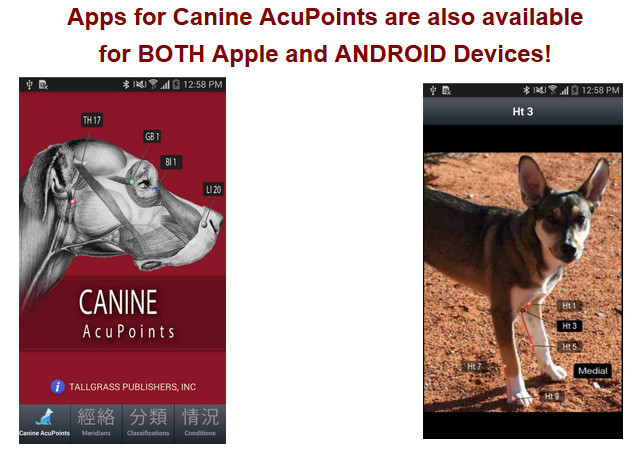 Thanks for making all of your Amazon purchases through the Tripawds Amazon Blog. A small portion of every sale goes toward defraying the costs of maintaining this community.