Walking an amputee dog is tricky for new and experienced Tripawd parents. That's why we were excited to test a new polyurethane leash called. . . wait for it . . . The Perfect Leash®!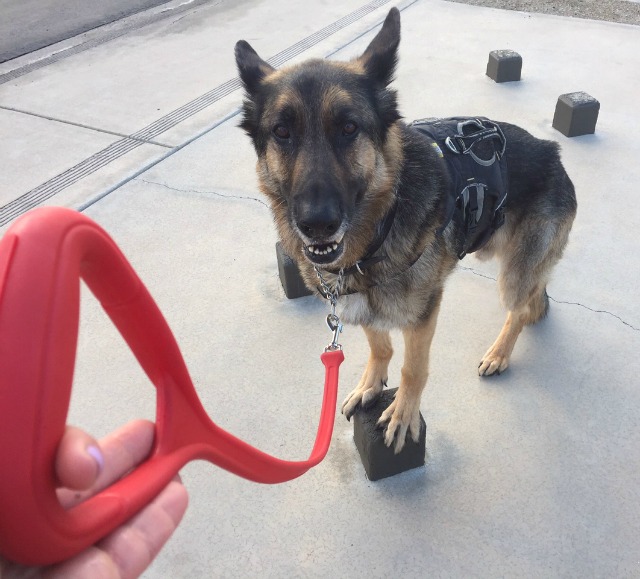 Is it the Perfect Leash for Tripawd Dogs?
Three-legged dogs walk at a fast pace because momentum keeps them balanced. Try as we might to keep up with them, it often feels like we could knock them off balance if there's too much tension on the leash. Products like the Webmaster and Convert harnesses have D-ring attachments for leashes, which help, but aren't always the solution for many dogs.
Recently we met the good people at Bihlerflex, makers of many ingenious polyurethane products like The Perfect Leash. When we told them how tricky it is to walk a three-legged dog, they gave us a couple of leash samples to try on Tripawds Spokesdog Wyatt Ray. Of course, he was up to the challenge.
The moment we clipped the 35″ waterproof leash to Wyatt's old Webmaster harness, we could feel a difference in how this polyurethane leash handles. Bihlerflex describes this leash as a "shock absorbing leash, designed to absorb the whiplash effect generated from when a dog suddenly pulls on the leash." We agree that description is spot-on! It's shorter than usual for leashes, but that wasn't a problem.
The leash stretches just enough. We also attached it to his martingale collar. Wyatt could still pull a bit because after all, it's not a "no-pull" device. But when he did pull on it, we didn't feel our arm getting jerked. Wyatt couldn't tell us in plain English how he felt on the other end of the leash, but we have to assume that it didn't feel bad for him either.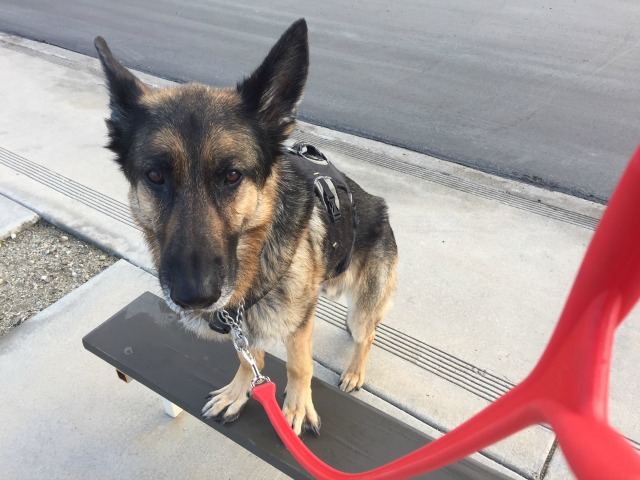 Although Bihlerflex says that "the harder the dog pulls the more pressure and resistance is applied to the dog's neck or back… making them not want to pull," we honestly felt that the pressure and resistance wasn't harmful to Wyatt's body. It also wasn't enough resistance to knock Wyatt over when we walked.
Reviewers on Amazon agree: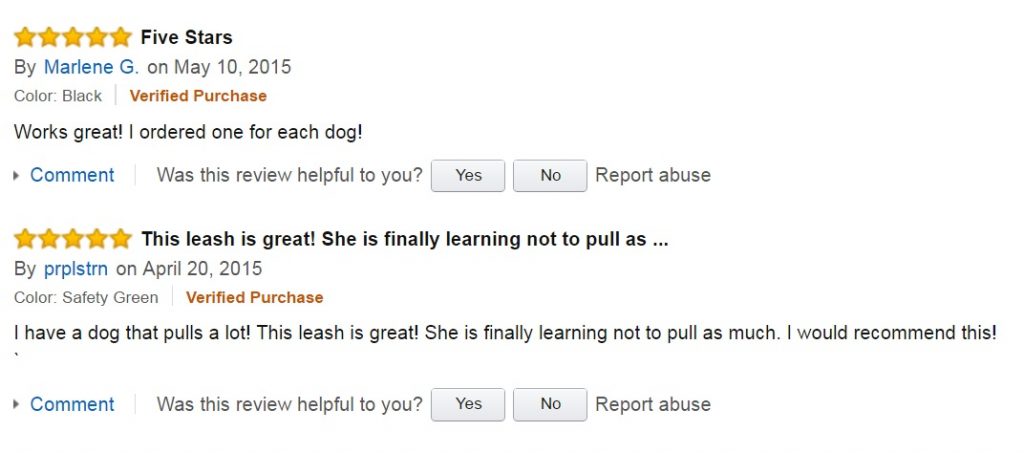 About the only thing we aren't crazy about on the Perfect Leash is the handle gets slimy when you are feeding treats during training sessions. Unlike a nylon lead that absorbs moisture, dog slobber slips around on this device and the only place to rub your hands is on yourself. Otherwise though, we love it. Thanks Bihlerflex!
You might also want to try:
A portion of all purchases help support the Tripawds Community. Thanks!